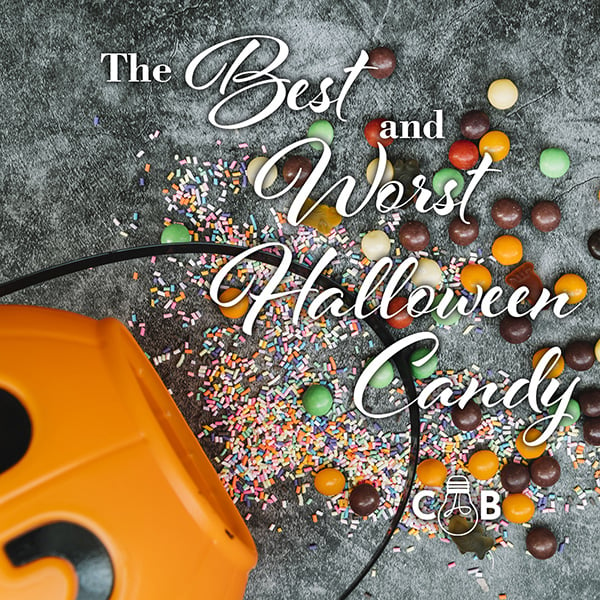 Some say it's the most wonderful time of the year. It's October...we're not talking about Christmas here…even BETTER...oh yes, I'm referring to Halloween.
We started talking about the whole issue of Halloween candy and trick-or-treating around the office a few days ago. It's gotten...er...awkward...for any of us to go door-to-door in costume asking for treats anymore, but we all fondly remember those times when we could do it. And just because we can't tag along with the little ones as they roam the neighborhood doesn't mean we can't take part in some of the festivities.
After all, this is one of those "absolutely acceptable" times to forget about the diet and indulge your sweet tooth without the guilt. Take a free pass on calories while you get your sugar-buzz on! If it helps, dress up in costume and pretend you're someone else for the day!
After discussing the topic for a few minutes, we agreed on a few things...
Made to Last
What things were top of the list or most frequently cited? Big brands. The names you are all familiar with: Reese's Peanut Butter Cups, Snickers, Hershey's, Kit Kat's, and Twix. You can stop at practically any grocery store, drug store, convenience store, or gas station in the nation and find most, if not all, of these names in the candy selection. They were what we coveted as kids and what we still come back to most frequently as adults.
Tastes Change
It was a little surprising how many candy items there were in our lists that ended up being, "I loved those as a kid...but it doesn't really sound good now." Things like Milk Duds, Baby Ruths, and Candy Corn.
Size Matters
Everyone agreed that the most memorable houses were those that gave away "King Size" versions of popular candy bars. The house that had the King Size Reese's Cups was the one you would look forward to going back to the next year...or returning to the same night if you thought you could get away with it. "Fun Size" candy bars really aren't fun for anyone, though...more like "Disappointment Size."
The Best
As mentioned before, who doesn't love Reese's, Hershey's, and Snickers. The other consensus winners were Twix, Kit Kats, Nerds, and Pixy Stix...hey, who doesn't love mainlining pure sugar?
The Worst
Black licorice, Whoppers, Candied Apples, Skittles, Jujubees, Almond Joy and Mounds (they always travel together because...sometimes you feel like a nut, sometimes you don't!), and Payday bars.
So...what was your favorite candy to collect on Halloween? What kinds of candy made you want to skip that neighbor's house the next year? Leave a comment below!