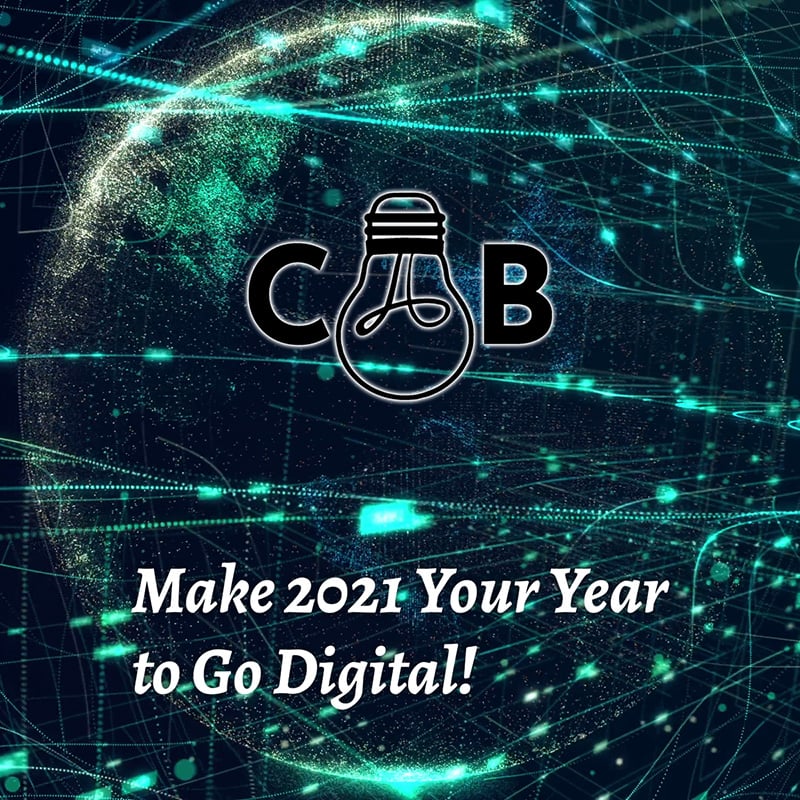 We all breathed at least a small sigh of relief when the ball dropped on New Year's Eve! Now it's 2021 and we can look over our shoulders and check for lessons learned from 2020.
So the big question we ask is, "Who thrived and who suffered in 2020?" Businesses that were able to adapt to a digital environment thrived. They grew client bases and revenue. They hired as other businesses struggled just to pay the bills. We saw networking events both formal and informal go by the wayside. Tradeshows, in-person sales calls, and the business lunch became a thing of the past. If that was your business development model, you were in real trouble.
Even though ClearBox is a digital marketing company, we struggled early on. As CEO, I was used to getting out in the community and seeing clients and prospects, meeting new people, and attending events. In a blink, I was spending way too much time with the squirrels in my front yard. Our business development model was to begin a customer's journey online and take it face-to-face from there. We were a local company, too. We had to become a digital-first business.
We're still local and Chattanooga is still our heart and home, but we learned that you can create those in-person experiences online. As a result, we now do marketing for companies all over the country.
But here is the really big question, "What if it happens again?" Did you make the shift to digital in 2020? If you didn't, how are you going to do that? Based on our work with medical practices, retailers, restaurants, bars, tradespeople, wholesalers, and other "brick-and-mortar" businesses, we've learned a little.
Here are some tips for becoming a digital-first business:
Create a process for your prospects' first interactions with your business to be virtual. Take them to an online store, a meeting portal, self-scheduling calendar, or other digital contact.
Build out your sales process to be 100% digital, or if that isn't possible, make your business "contactless."
Give new clients (and old ones) a little extra for embracing your new digital world.
Host a webinar, Facebook live event, online panel discussion, or other virtual events to attract new prospects and engage existing customers.
Get creative with social media, including some of the newer platforms. Social Media usage is up so speak where your customers are listening. Going live is an excellent way to rapidly connect with your audience.
In all of the above, be proactive and aggressive at letting your customers and clients know that you care about them and that you are still doing all that you can to serve them in challenging times.
Choose today to be one of the businesses that will thrive in 2021. If the digital landscape is a foreign one to you, We'd love to be your tour guide and help you get started. We've watched our clients adapt and overcome all of the challenges of 2020. If you're interested, we'd love to add you to that number as well.
Drop a comment below, find us on Facebook, Linkedin, Instagram, or on our website at clearboxstrategies.com. In the meantime, here's to a happy and prosperous 2021.